Woodward Avenue Tour
This 1917 photo of Detroit's Woodward Avenue gives us a window into one of America's fastest-growing cities during the period.
Click areas of interest to learn more and explore the city!
Hudson's Sign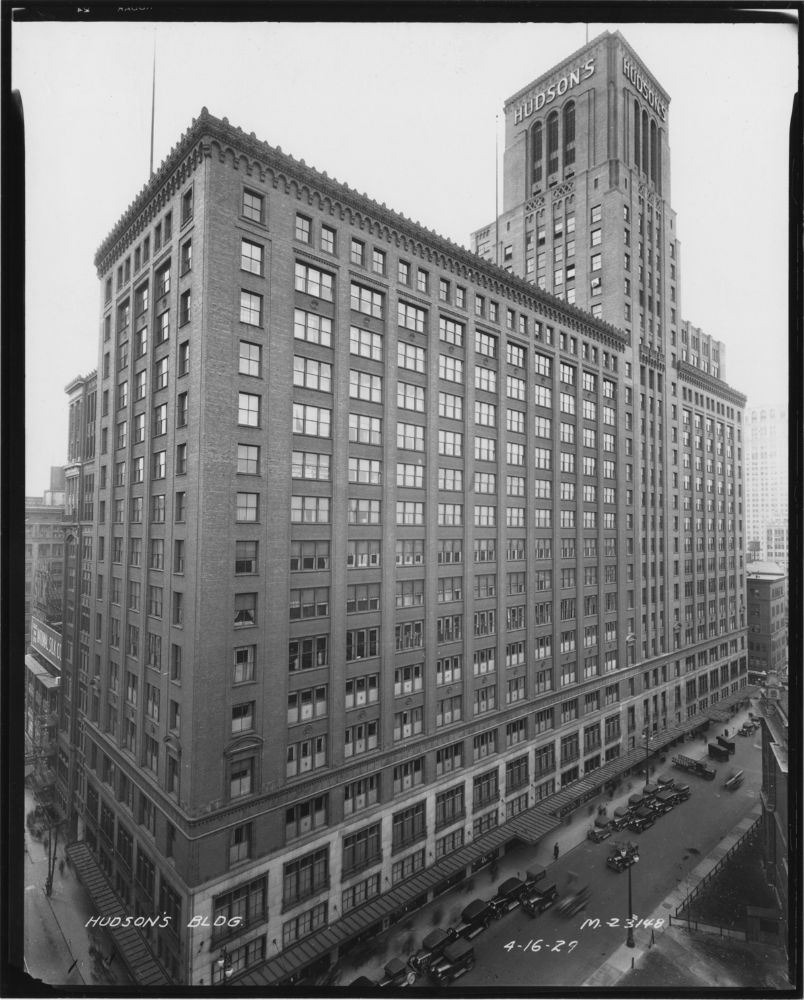 Hudson's was a popular department store in Detroit.  J.L. Hudson's department store occupied an entire city block and stood as the tallest retail building in the world.
Street pedestrians
Notice the relative freedom with which people are using the street as a pedestrian route.  While crosswalk lines can be seen, the man walking in the midst of the street clearly is heedless of traffic
Church Steeple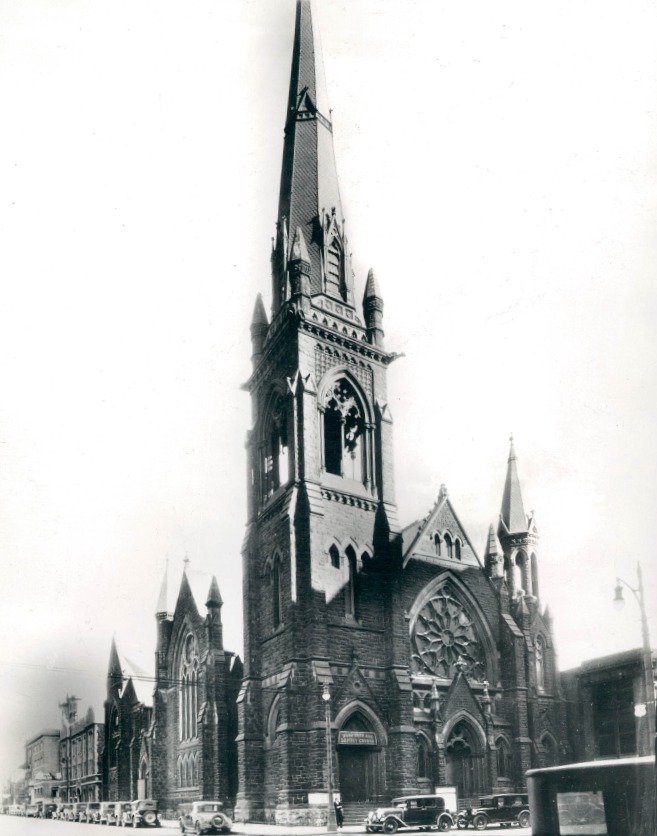 This is probably the Woodward Avenue Baptist Church, dedicated in 1887.